Take a sweet tour of Georgetown
Discover Georgetown bakeries and independent retailers at the Georgetown Sweets Tour.
Visit 12 retail locations to pick up a different sweet from Georgetown bakeries. By the end of the "tour" you'll have 12 sweets. 1 Ticket = 1 Dozen individually packaged sweets.
Georgetown Sweets Shops:
Petite Soeur
Thomas Sweet (note, you'll receive an ice cream cup to be returned to the ice cream parlor to be filled at a later time)
Green Almond Pantry
Kafe Leopold
Chaia
Call Your Mother
Dog Tag Bakery
Fresh Baguette
District Doughnut
Patisserie Poupon
Olivia Macaron
Bakeshop
Georgetown Retail Shops:
Green Almond Pantry
Ching Ching Cha
Take Care
Shop Made in DC
MAJOR
L'Enfant Gallery
Ella Rue
Just Paper & Tea
The Phoenix
Bacchus Wine Cellar
Pillar and Post
Scilla + Luna
Welcome Location:
Chase Bank, 3217 P St NW, Washington, DC 20007
Check in between 12:00-3:00pm to get your sweets box and a map to explore GMS businesses.
Coffee Partner:
Cafe Georgetown, located at 3141 N St NW is our proud Sweets Tour Coffee Partner. Georgetown Sweets Tour attendees can receive one free drip or iced coffee and 15% off signature/ seasonal drinks.
Here are some praises from the Georgetown Cookie Tour attendees:
"I really enjoyed getting to see new retail stores – or going into stores I've passed many times but never visited. This was what I was most excited about (aside from a dozen cookies) – and it delivered!"
"We loved all of it!! It was like a magical Hallmark movie in real life. Visiting the shops was excellent – We enjoyed the setup of the tour and found a lot of more places to go in the future."
"Being introduced to shops that I have walked by for years and never gone in. Realization that I have been missing out."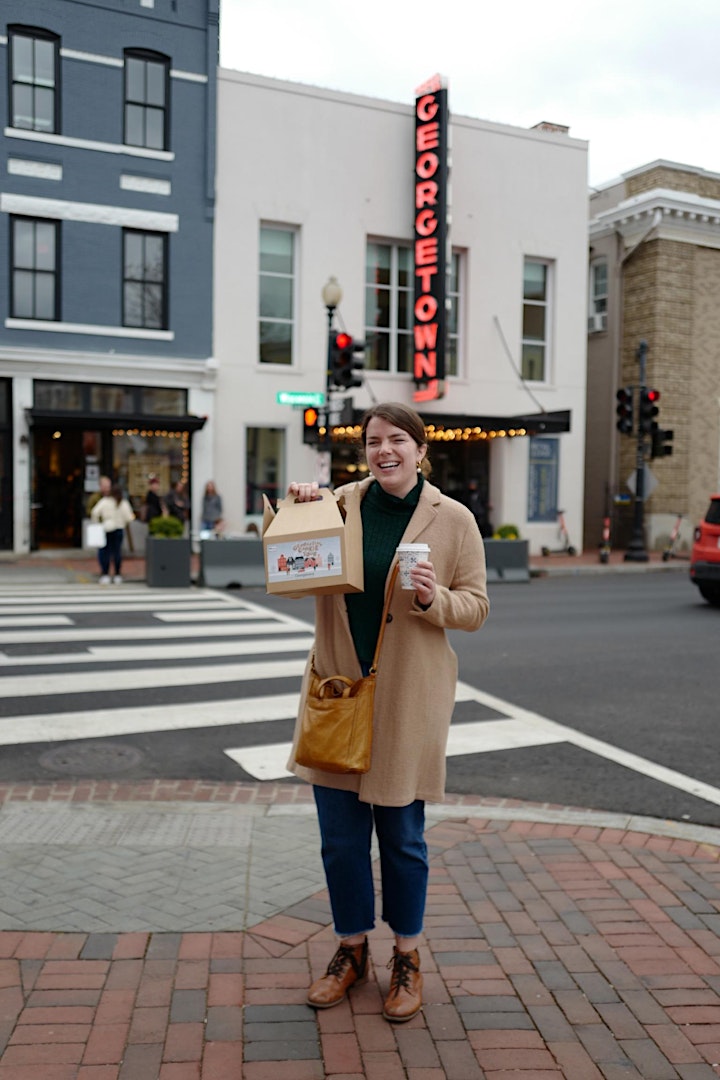 NOTE: Many of the Georgetown bakeries utilize nuts in their baking. We unfortunately cannot guarantee any of the sweets are 100% nut free unless the bakery has indicated so.
Tickets are non-refundable, however if you are unable to make the event we'd encourage you to transfer your ticket to a friend. This event is rain or shine!